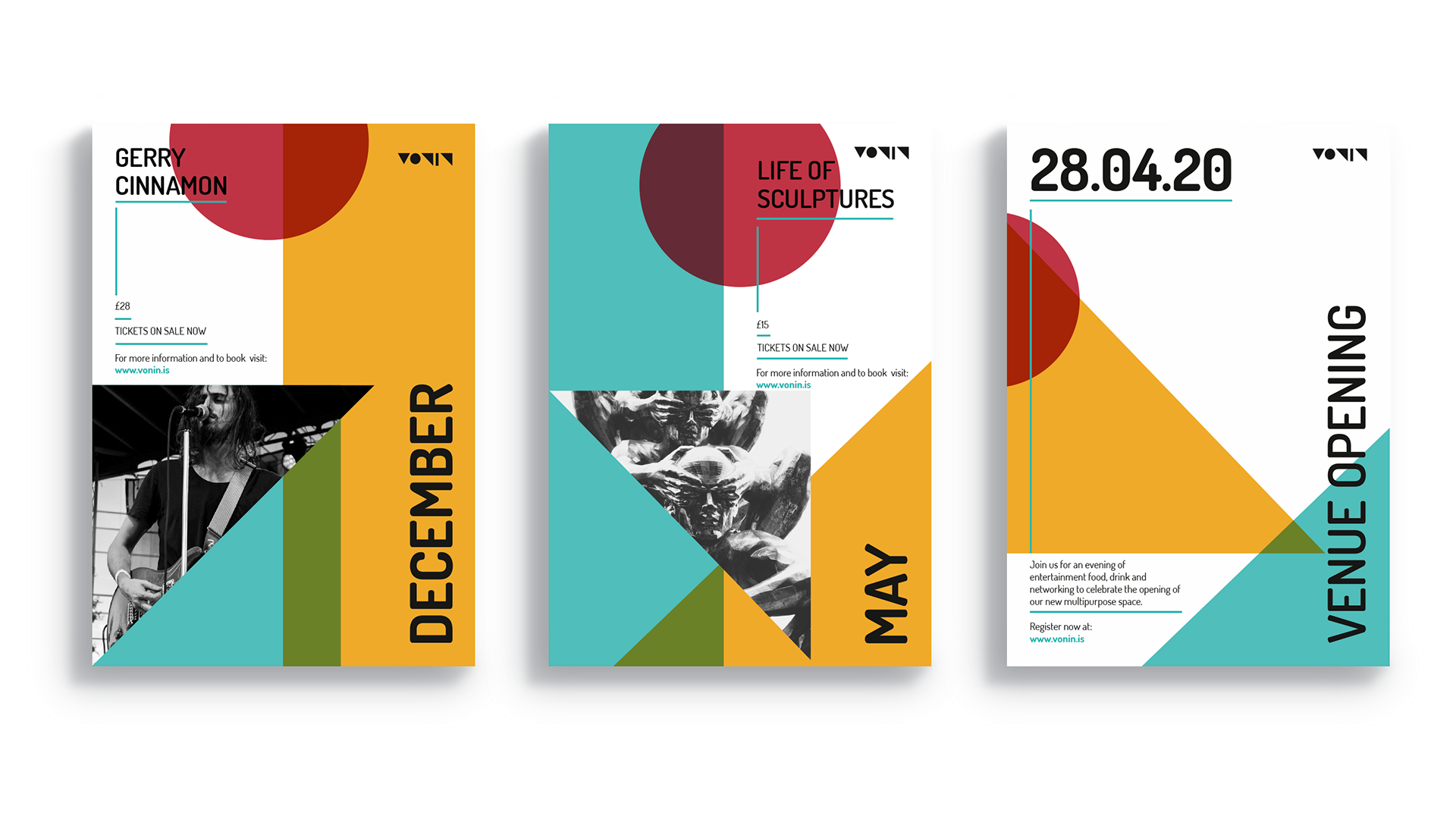 Rebranding of a multi-purpose event space in Reykjavik, Iceland.
Vonin is a multi-purpose event space located in the heart of Reykjavik, Iceland. A contemporary building  reminiscent of Iceland's vast and sometimes bleak landscape, it is juxtaposed with the colours of the traditional Icelandic houses.
Vonin is Icelandic for hope and that is what this space embodies. It is a constant for locals and tourists alike and holds space for events stretching from concerts and exhibitions to company meetings.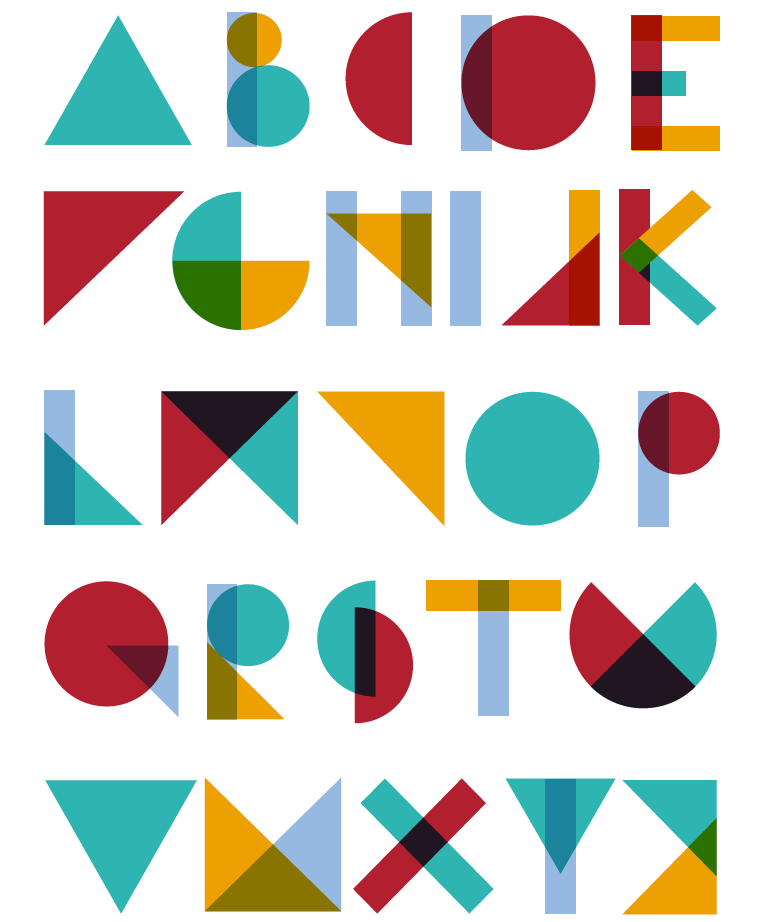 Evolution of the alphabet
Designing the alphabet for Vonin allowed me to play with the abstract shapes that comprise the brands identity leading to a combination of traditional and abstract letters echoing the contrast of Iceland's traditional architecture and modern influences.